PowerShell Summit 2013: Build Your Demo Environment or a Test Lab with Windows PowerShell
I've had a pleasure to speak at PowerShell Summit North America 2013. I would like to thank the organizers, all attendees–amazing, passionate PowerShellers who made this event such a huge success, Microsoft and PowerShell team, and a few generous individuals who helped me to be a part of an unforgettable experience.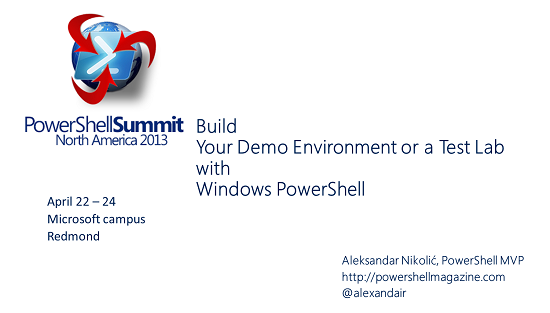 One of my sessions was about how to build your demo lab using Windows PowerShell.
Share on: