Jan Egil Ring joins PowerShell Magazine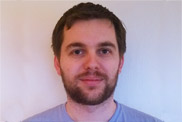 I am very happy to announce that Jan Egil Ring accepted to join PowerShell Magazine. Jan is a known personality in the Windows PowerShell and virtualization communities. He was one of our contributing authors too. He is working as a Lead Architect on the Infrastructure Team at Crayon, Norway. I had the opportunity to meet Jan at The Experts Conference in Germany. We even had an interview with him published on PowerShell Magazine.
Jan is an active contributor of DSC Resource Kit Community Edition and blogs at blog.powershell.no. Of course, he will now start writing here! 🙂 Jan recently spoke at NIC Conf about the Desired State Configuration feature in Windows. I recommend this talk to anyone who is getting started with DSC.
Once again, we are excited to have Jan onboard with us. Welcome Jan! This is certainly a step forward towards realizing the vision I'd mentioned in my last editorial.
Share on: